Pool fences - Privacy fences in Dorval
In the city of Dorval, pool fences must meet certain municipal standards.
The experts at Clôtures St-Martin will be happy to assist you throughout your project.
A new-look
Whether it is to enclose a newly built pool or replace an existing fence, Clôtures St-Martin is your number one choice. You just need to share your vision and we will make a point of bringing it to life!
Every backyard has a distinct personality, and each style of pool fence and privacy fences adds an equally distinct touch of elegance. Our advisors will help you throughout the execution of your project, from the important step of choosing the material to providing valuable maintenance tips.
Ornamental fences
Clôtures St-Martin offers unparalleled installation and repair services of ornamental fences for your home. Ornamental fences come in a multitude of architectural styles, and you will have the opportunity to choose the one that will give your outdoor spaces the touch of elegance you desire.
We do business with the most reputable ornamental fence manufacturers. Either in aluminum or steel, we ensure products of the highest quality.
In addition, an installation warranty is offered, ensuring you peace of mind.
Privacy fences
If you want to add a decorative touch to your garden and offer yourself a little privacy for quiet moments for reading or simple relaxation, a wide variety of privacy fences are available to you. These screens will allow you to preserve your privacy without sacrificing the aesthetics of your installations. Together, we will identify your preferences in terms of style and materials. Then, always within your budget, we will determine which panels best fit the decor of your backyard.
Do not wait any longer before making your yard your favorite place, contact us now!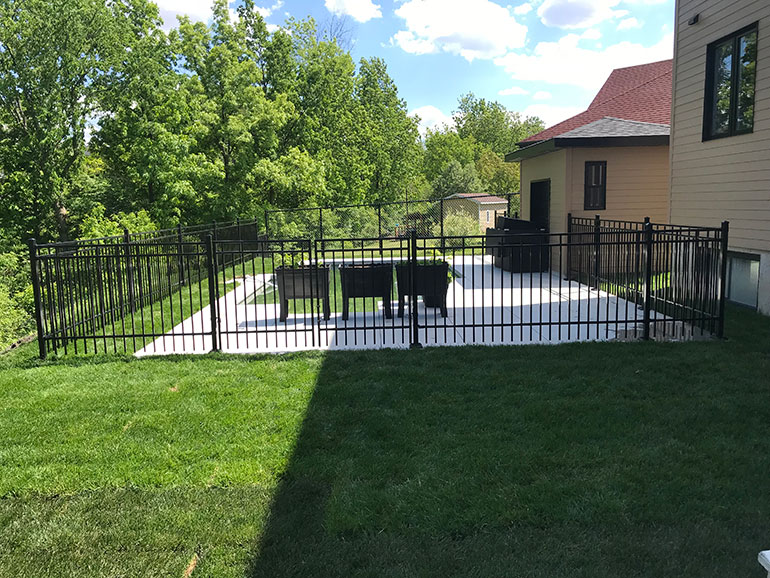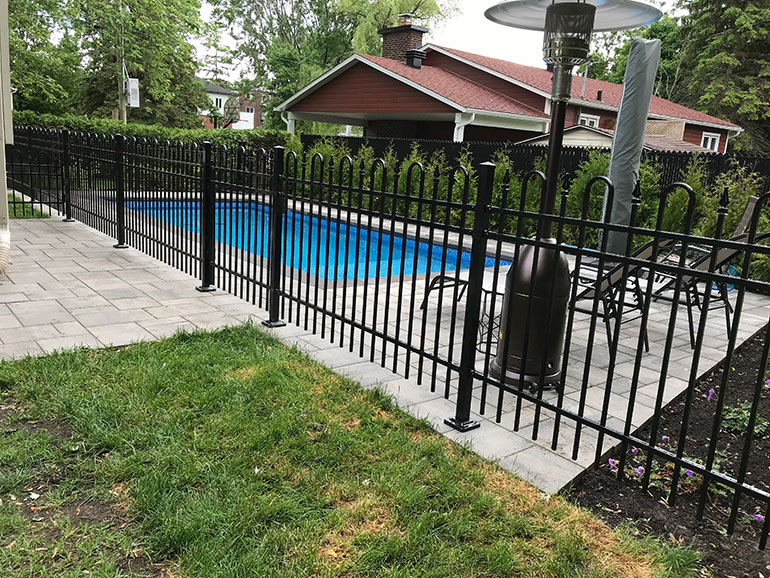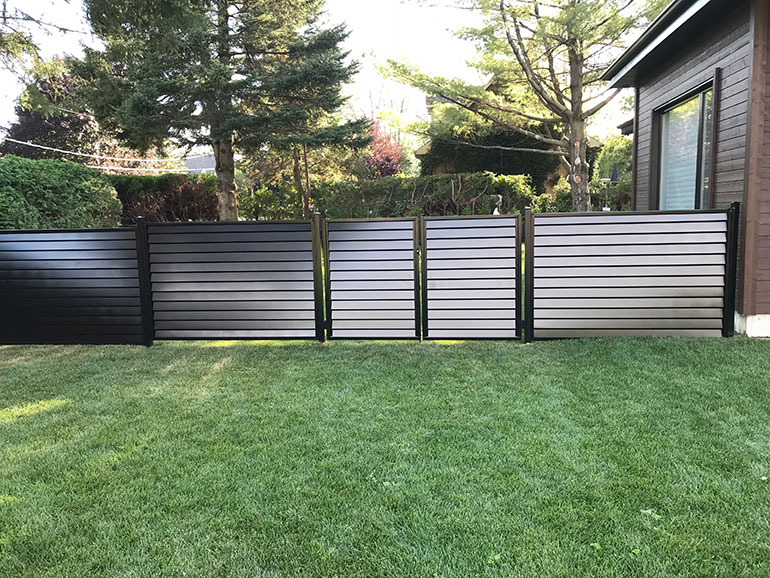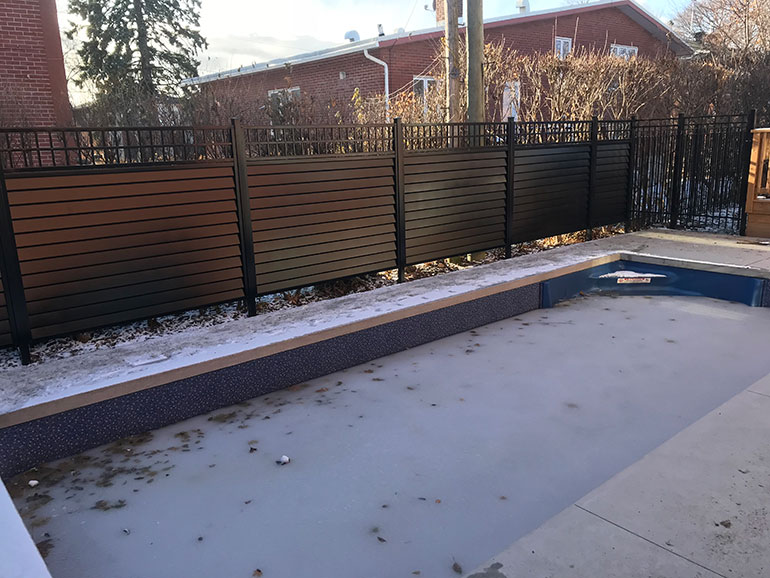 Mandatory pool fencing in Quebec
In accordance with the 2010 Residential Pools Safety Act, swimming pool owners must provide ladders for access to and from their outdoor artificial pool water and surround their pool with a fence no less than 1.2 metres in height to secure it. Ask our experts about this and we would be happy to recommend the product that best suits your situation.
Do not hesitate to contact us to find our more about our pool fences, installation, and repair services. We serve Laval, Rive-Nord, Saint-Eustache, Deux-Montagnes, Montreal and many other areas.