Pool fences - Privacy fence at Pierrefonds-Roxboro
Our 35 years of experience in installation of pool fences ensures an impeccable result!
For the purchase and installation of a pool fence or privacy fence in the town of Pierrefonds-Roxboro, do business with our team at CLÔTURES ST-MARTIN. Our company has been selling and installing fences for over 35 years. Our extensive experience in the field allows us to offer high quality fencing and impeccable installation. Whether you are a homeowner or a business owner, our specialists will advise you and share their expertise.
We offer a wide range of ornamental fence models, ensuring that you will find the one that meets your style and needs. In terms of pool fences and privacy fences in Pierrefonds-Roxboro, we offer different materials: ornamental, aluminum, tempered glass, chain link, hybrid (steel structure with cedar or composite), etc. Many choices of styles and colors are available. We can help you choose the fence that will meet your tastes and the budget you have established.
Solid and durable installation
Our conscientious team wants you to be completely satisfied with your purchase. When installing your pool fence, our experienced installers follow manufacturers' instructions and ensure a safe fence for children. You will be able to admire your fence for many years without worrying about anything! Just enjoy the good times around your pool with your children, parents and friends.
Use of privacy fences
Privacy fences are used to maintain great discretion when sitting quietly on your terrace, in your spa or in your backyard. They are also very stylish and improve the appearance of your outdoor spaces.
In commercial settings, privacy fences can be used to delineate certain areas. In addition, these fences add charm to professional or recreational spaces.
Contact us
For the purchase, installation or repair of a pool fence or privacy fences in Pierrefonds-Roxboro, contact our team at CLÔTURES ST-MARTIN at (450) 661-9991 or (514) 827-5177. We also sell and install balcony ramps.
You can also contact us by email at info@cloturesstmartin.com to discuss your project.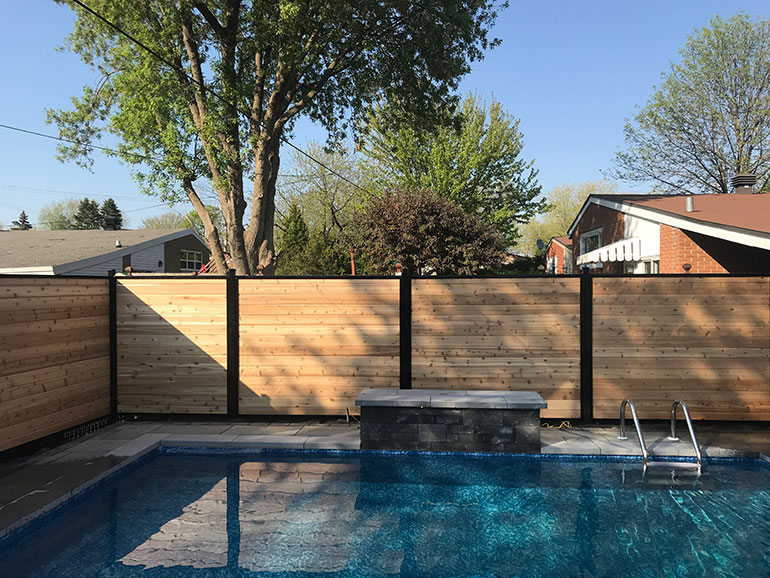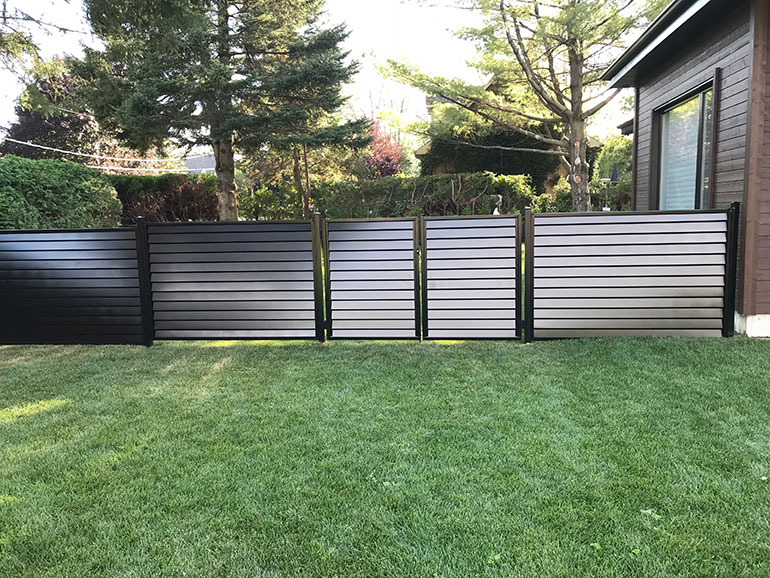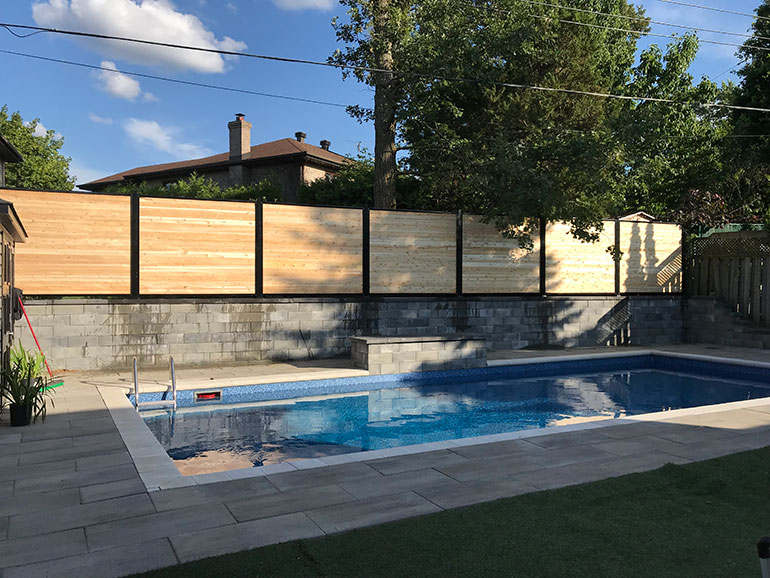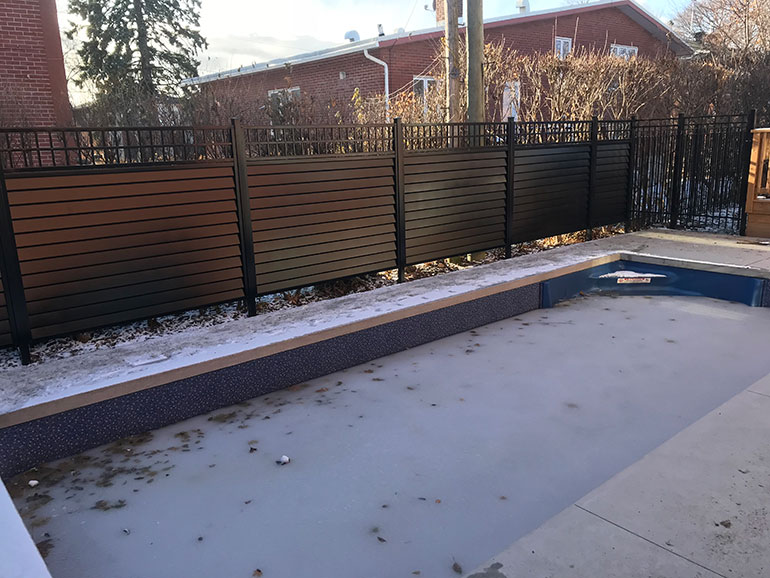 Mandatory pool fencing in Quebec
In accordance with the 2010 Residential Pools Safety Act, swimming pool owners must provide ladders for access to and from their outdoor artificial pool water and surround their pool with a fence no less than 1.2 metres in height to secure it. Ask our experts about this and we would be happy to recommend the product that best suits your situation.
Do not hesitate to contact us to find our more about our pool fences, installation, and repair services. We serve Laval, Rive-Nord, Saint-Eustache, Deux-Montagnes, Montreal and many other areas.