Sale and Installation of Swimming Pool Fences
Would you like to install a fence around your pool? We carry various designs that would suit any budget and requirements. Our team has the manpower and the expertise necessary to follow through on the project from the sale to the installation of your swimming pool fence if you would like to secure the area to prevent drowning incidents involving kids, preserve your privacy, or spend quality time with your loved ones.
Pool fences made of aluminum, tempered glass, etc.
We deal with the best manufacturers in order to provide you with the top quality products and carry various designs of swimming pool fences (tempered glass, aluminum, chain-link, etc.). These designs are adaptable to your specific requirements and needs for your above-ground, surface level, or in-ground pool. After you select a design, we customize your pool fence for such parameters as the desired colour, height, and style.
A properly installed pool fence not only makes your bathing area protected from unpleasant incidents but also enhances your playground or yard, which is why it needs to be chosen carefully. Out experts would be happy to recommend you the pool fence design that best meets your requirements, no matter what they are.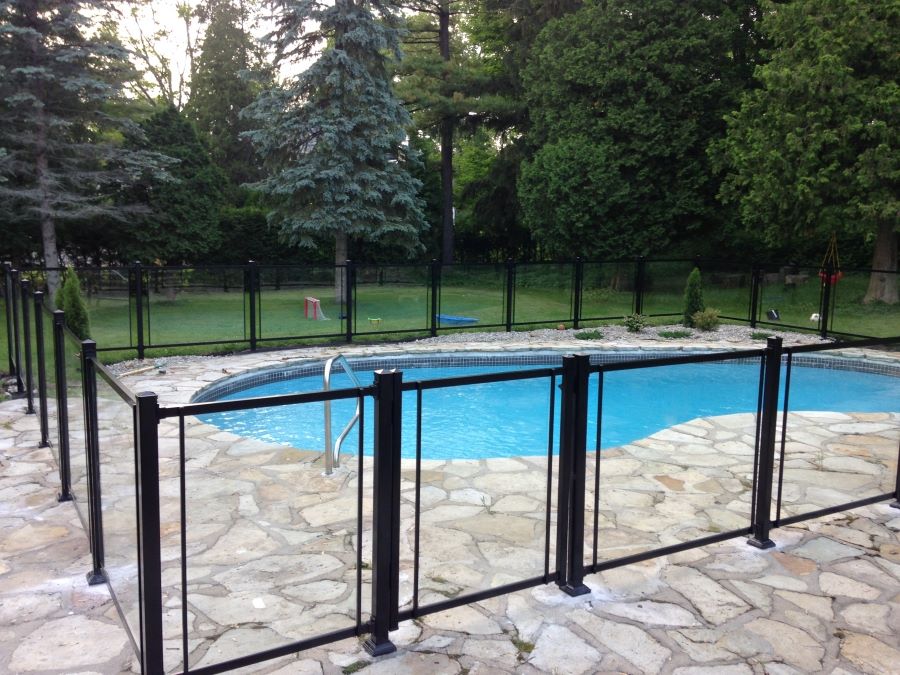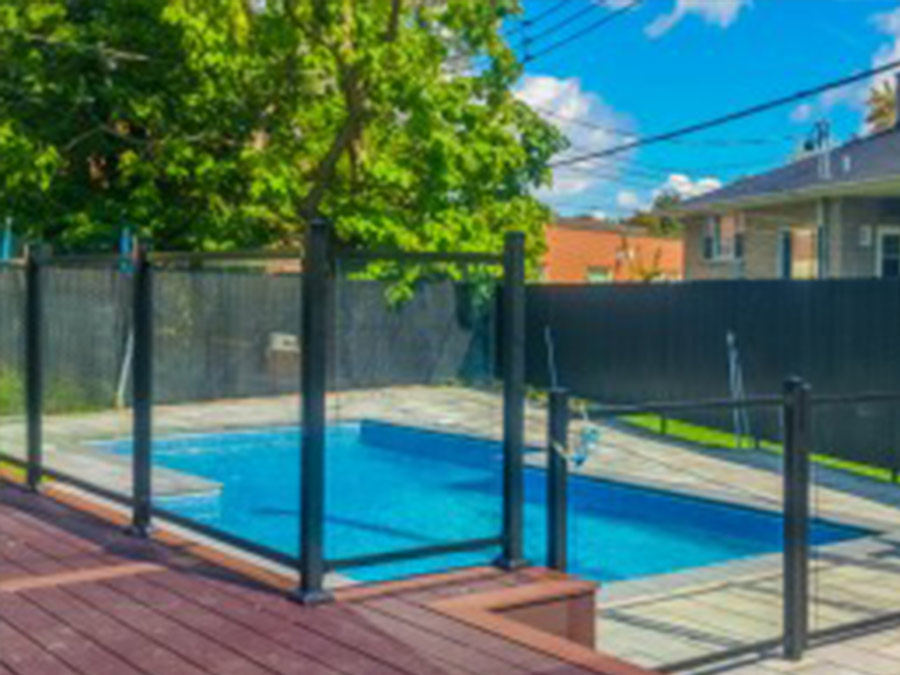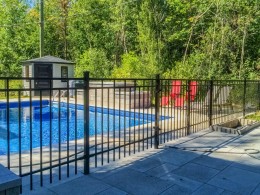 Mandatory pool fencing in Quebec
In accordance with the 2010 Residential Pools Safety Act, swimming pool owners must provide ladders for access to and from their outdoor artificial pool water and surround their pool with a fence no less than 1.2 metres in height to secure it. Ask our experts about this and we would be happy to recommend the product that best suits your situation.
Do not hesitate to contact us to find out more about our swimming pool fence sales, installation, and repair services. We serve Laval, la Rive-Nord, Saint-Eustache, Deux-Montagnes, and many other areas.