Pool fences - Privacy fences in Dollard-des-Ormeaux
The city of Dollard-des-Ormeaux has a list of strict and well-defined regulations regarding above-ground pools and inground pools, as well as the fences that must protect them.
Our experts will be happy to assist you throughout your project.
Chain link
Chain link fences are an economical choice. It is by far the most widely used for both residential and commercial areas. By installing privacy slats, chain link fences can be more aesthetically pleasing for your home and allow you to have more privacy in your yard.
Tempered glass
The tempered glass fence is definitely the trendiest of pool fences. It has an undeniable charm and enhances the appearance of your backyard. The transparency gives your back yard an open feel. Furthermore, the glass fences allow yard users to keep an eye on their children at all times. No need to step away from the grill!
Ornamental fence
Ornemental fences are versatile and esthetically pleasing. Either it be to secure your pool or your property, this type of fence is an eye catcher. With over 30 models to choose from, our representatives can help you find the one that best meet your style and needs.
Privacy fences
In Dollard-des-Ormeaux, many residents choose to have more intimacy on certain parts of their yard. Privacy panels are the perfect choice for these areas. With many models to choose from, the experts at Clôtures St-Martin will offer you a wide range of styles of privacy fences and will advise you on which one will best suit your space while respecting your budget.
Do you want your fence to bring you maximum privacy, or would you rather let a little sun pass through? Let us help you make an informed choice.
For the purchase, installation or repair of a pool fence or privacy fences in Dollard-des-Ormeaux, contact our team at CLÔTURES ST-MARTIN at (450) 661-9991 or (514) 827-5177. We also sell and install balcony ramps.
You can also contact us by email at info@cloturesstmartin.com to discuss your project.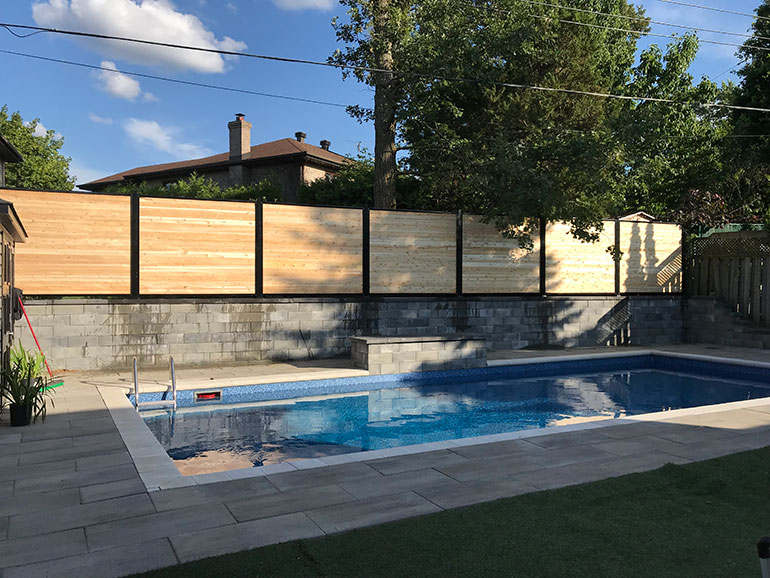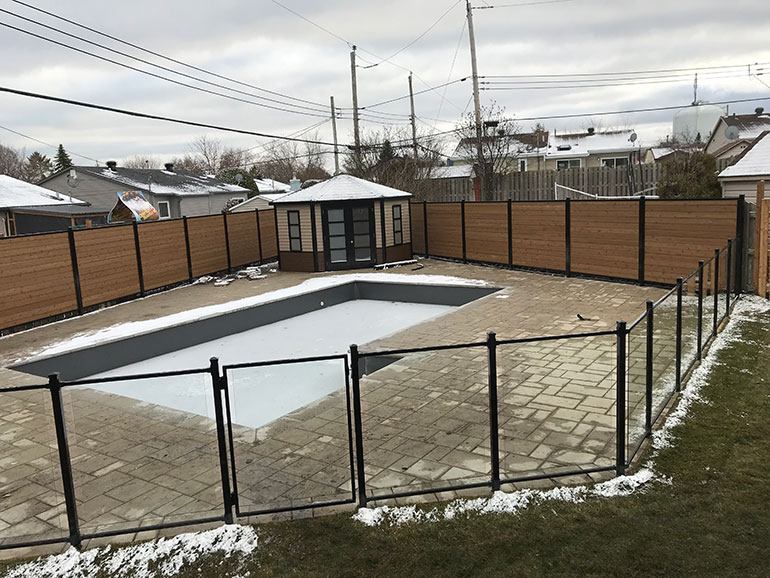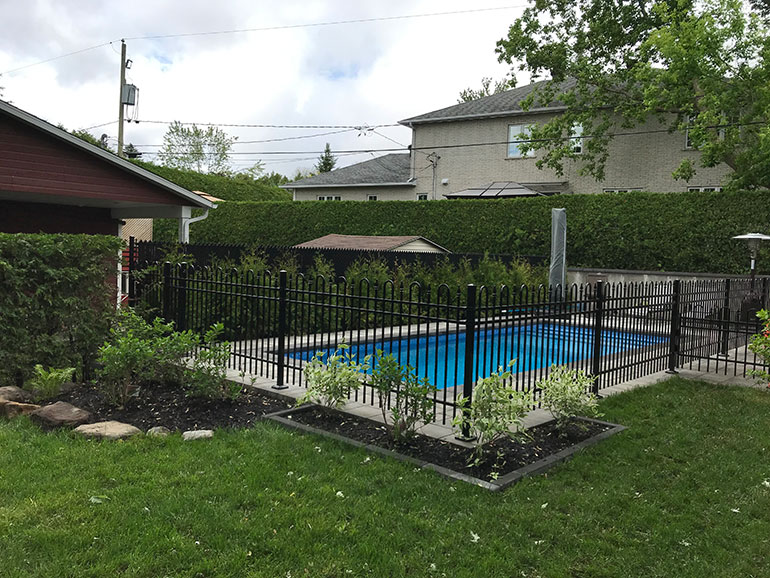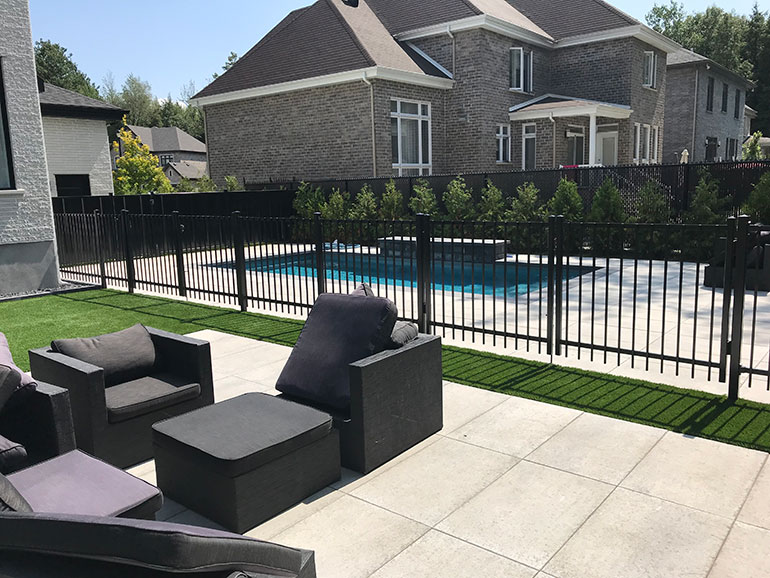 Mandatory pool fencing in Quebec
In accordance with the 2010 Residential Pools Safety Act, swimming pool owners must provide ladders for access to and from their outdoor artificial pool water and surround their pool with a fence no less than 1.2 metres in height to secure it. Ask our experts about this and we would be happy to recommend the product that best suits your situation.
Do not hesitate to contact us to find our more about our pool fences, installation, and repair services. We serve Laval, Rive-Nord, Saint-Eustache, Deux-Montagnes, Montreal and many other areas.