Pool fence - privacy fence in Pointe-Claire
Obtain an exceptional selection of pool fences, as well as an outstanding installation!
You would like to purchase and install a pool fence or privacy fence in Pointe-Claire? Do business with our team at CLÔTURES ST-MARTIN, who offers high-quality materials and outstanding installation. Our company has more than 35 years of experience in fencing.
Materials offered
CLÔTURE ST-MARTIN offers a wide range of fences in ornamental, aluminum, tempered glass, chain link, hybrid (steel structure with cedar or composite). Many models are available, as well as different colors. We have everything for every taste and budget!
Pool fences are known for their high strength, durability and weather resistance. In addition, their appearance adds charm and value to properties. It is therefore a real investment! Our specialists will help you choose the model that will best fit with your backyard.
The tempered glass pool fences have a stylish and modern look, all the while, allowing you to keep an eye on your pool.
Our team will be attentive to your needs and will offer you a choice of products that best suits you.
Privacy fences
Privacy fences will give you the peace and discretion you crave. These decorative fences will add a touch of style to your property. The privacy fences make you feel at home and out of sight. In addition, they allow you to customize the spaces to your taste, as there are several types of privacy fences (in several materials). Our representatives will be able to advise you to make sure your choice reflects your style and budget.
Solid and durable installation
Our team at CLÔTURES ST-MARTIN wishes to offer you complete satisfaction. That is why, when installing your pool fence, our experienced specialists follow manufacturer's installation methods and ensure a solid and completely safe fencing for children. Our quality installation guarantees peace of mind for many years to come. You will appreciate and enjoy the beautiful days of relaxation around your pool.
Contact us
Contact our team at CLÔTURES ST-MARTIN at (450) 661-9991 for the highest quality pool fences and privacy fences. We also sell and install balcony ramps.
Our team serves Pointe-Claire as well as the surrounding areas. You can also email us at info@cloturesstmartin.com.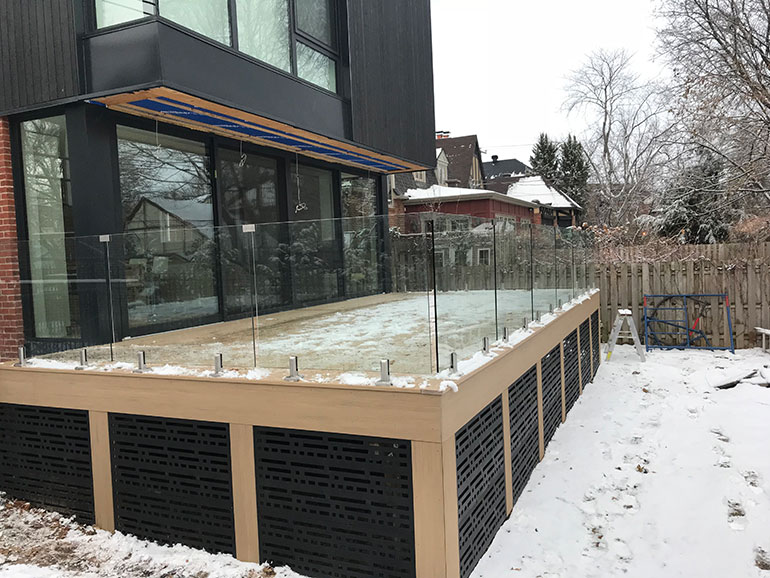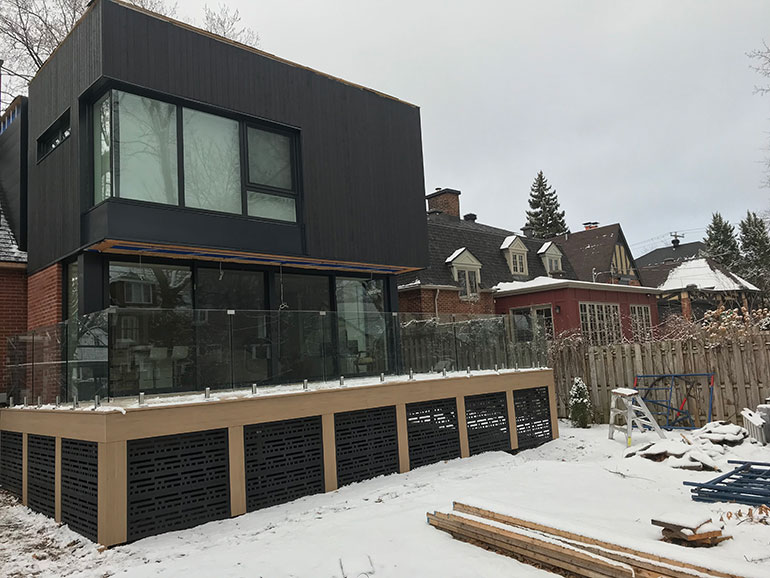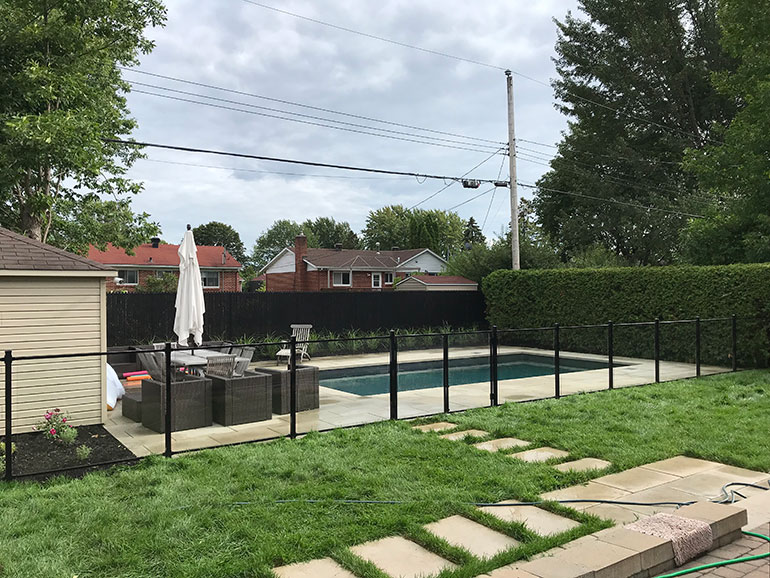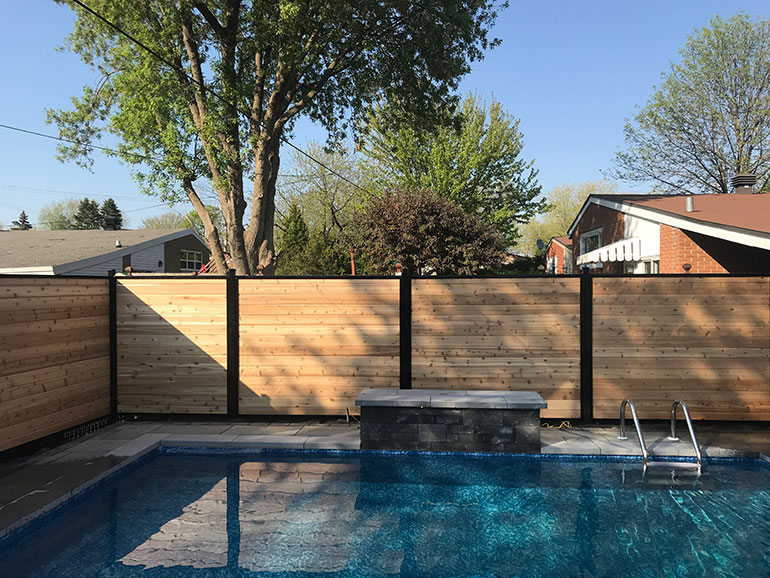 Mandatory pool fencing in Quebec
In accordance with the 2010 Residential Pools Safety Act, swimming pool owners must provide ladders for access to and from their outdoor artificial pool water and surround their pool with a fence no less than 1.2 metres in height to secure it. Ask our experts about this and we would be happy to recommend the product that best suits your situation.
Do not hesitate to contact us to find our more about our pool fences, installation, and repair services. We serve Laval, Rive-Nord, Saint-Eustache, Deux-Montagnes, Montreal and many other areas.