Pool fences - Privacy fences in Beaconsfield
Clôtures St-Martin installs privacy fences and pool fences in the city of Beaconsfield. We are proud to have contributed to the landscape of this beautiful city and to have accompanied its residents in their landscaping projects for many years.
Pool fences
Clôtures St-Martin has been selling and installing pool fences for over 35 years. Our extensive experience in the field makes us the number one reference in terms of fences of all kinds. Whether you are an individual or a company, our specialists will guide you with their knowledge, know-how and professional advice.
Clôtures St-Martin holds a wide selection of ornamental fences, so you can find the style that will best match your space. No matter which model you choose, your new ornamental fence will protect your pool and brighten your yard.
Aluminum
Aluminium fences are known for its durability. It is weatherproof for many years, protecting your investment and protecting your pool and grounds. There are several models of aluminum fences, and it will be our pleasure to meet with you to choose the one that suits best with your home.
Tempered glass
The tempered glass fence offers a chic look and great elegance, while providing the desired protection. The tempered glass fence will allow you to keep your eyes on your pool at all times!
Privacy fences
Our steel, red cedar and composite privacy fences will provide you the peace you always dreamed of. These decorative panels will add to the charm of your land and contribute to the beauty of Beaconsfield.
A sustainable installation
Clôtures St-Martin only deals with the most reputable manufacturers. No matter what the type and style of pool fence or privacy fence you choose, rest assured that we offer unparalleled durability. You will have the pleasure of admiring your fence, and enjoy it for many years to come. If you live in Beaconsfield and are looking to secure your pool or add privacy to your outdoor areas, contact us now!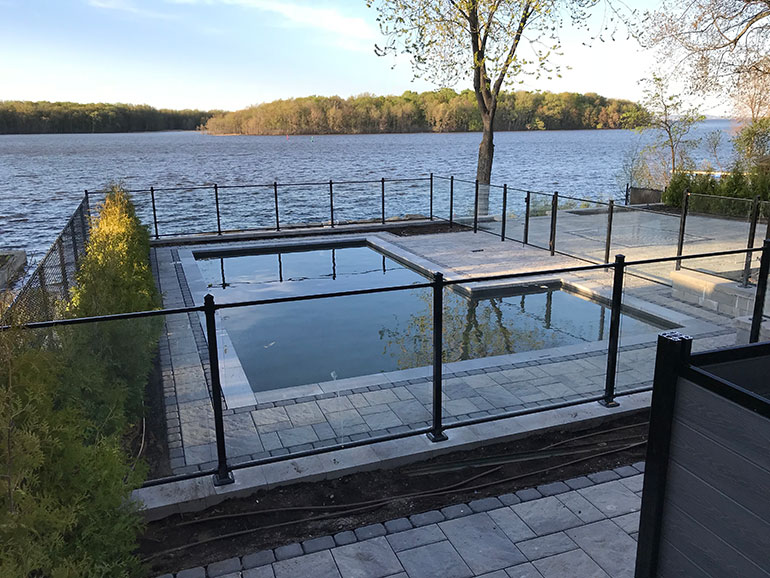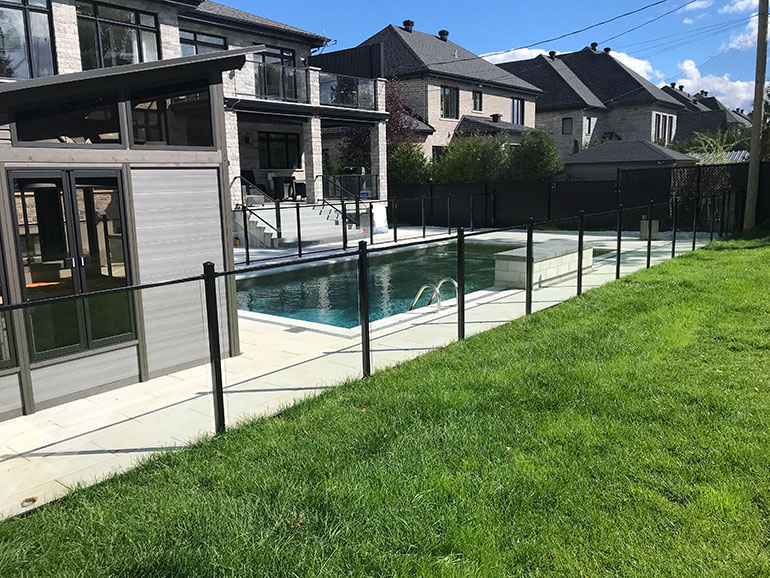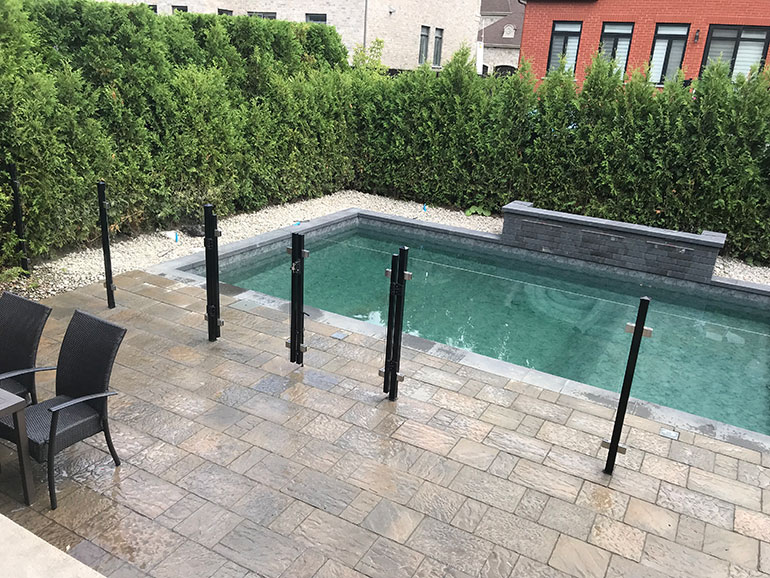 Mandatory pool fencing in Quebec
In accordance with the 2010 Residential Pools Safety Act, swimming pool owners must provide ladders for access to and from their outdoor artificial pool water and surround their pool with a fence no less than 1.2 metres in height to secure it. Ask our experts about this and we would be happy to recommend the product that best suits your situation.
Do not hesitate to contact us to find our more about our pool fences, installation, and repair services. We serve Laval, Rive-Nord, Saint-Eustache, Deux-Montagnes, Montreal and many other areas.