Pool fences - Privacy fence in Saint-Lazare
Our company has 35 years of experience selling, installing and repairing fences.
You wish to acquire and install a pool fence or a privacy fence in Saint-Lazare? Whether you want a tempered glass, ornamental, aluminum or chain link fence, CLÔTURES ST-MARTIN will offer you the best materials from renowned manufacturers. Our experienced teams' will then install your fence to ensure its durability.
With over 31 models of ornamental fences, you can choose the one that best fits the appearance of your yard. Whether country, traditional, contemporary or modern style, your pool fence we have the match to the style of your home.
Materials and styles of pool fencing
To enhance your backyard, you can choose the material, style and color of your inground pool fence. Some of our clients prefer ornamental fences with stylized bars, others opt for tempered glass fences or chain link fences.
Privacy fences
Privacy fences bring you great tranquility to enjoy sunny afternoons, meals on the terrace and evenings in the spa. CLÔTURES ST-MARTIN offers steel or hybrid privacy fences (steel structure with cedar wood or composite). Whether it is to install in your backyard, on your terrace, around your spa or on your balcony, we can offer you models of privacy fences that will enhance your space, while giving it style.
These decorative fences come in numerous models, colors and styles. You can choose the ones that will best match your style.
If you are thinking of creating a quiet and relaxing space in a section of your property, privacy fences can keep you out of sight. You will enjoy the summer and its wonders abundantly.
Contact us
To install a pool fence or privacy fence, contact our team at CLÔTURES ST-MARTIN. We also sell and install balcony ramps. We serve the city of Saint-Lazare as well as the surrounding towns.
For more information, please contact (450) 661-9991 or (514) 827-5177. You can also email us at info@cloturesstmartin.com.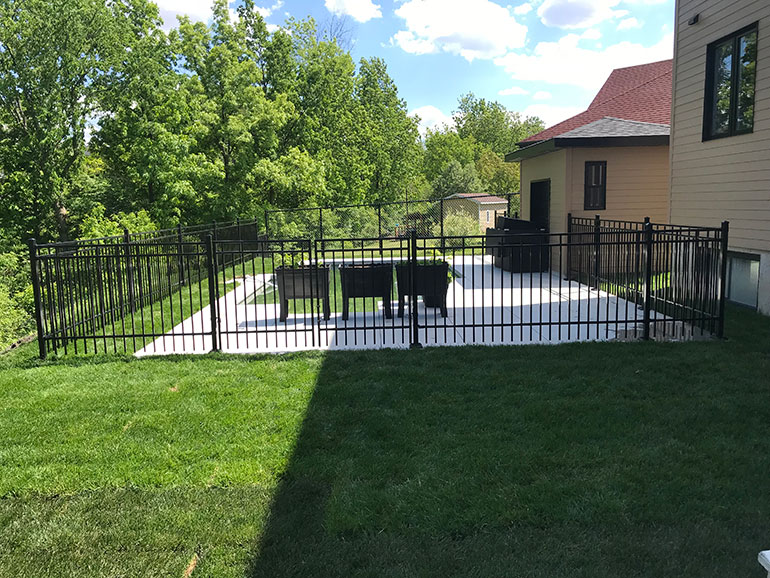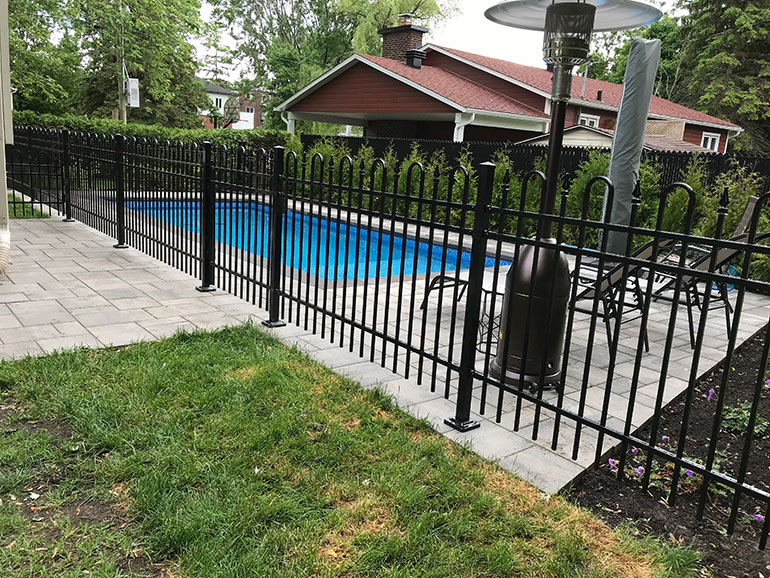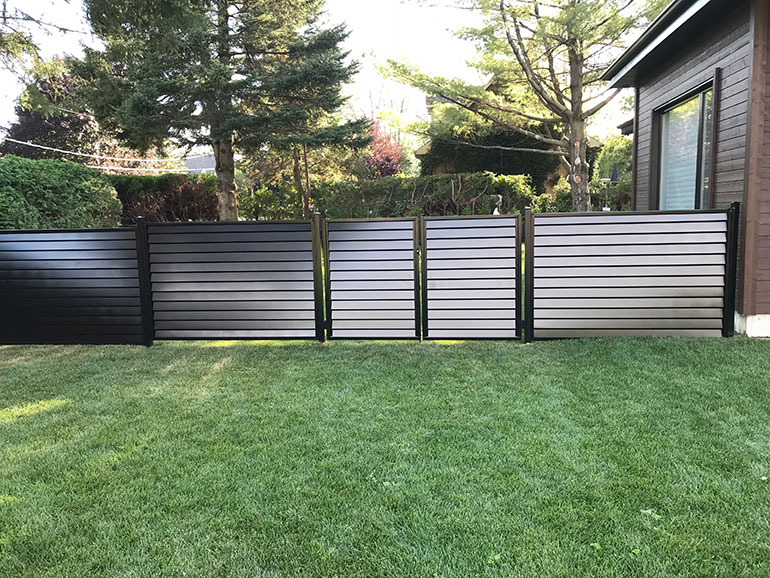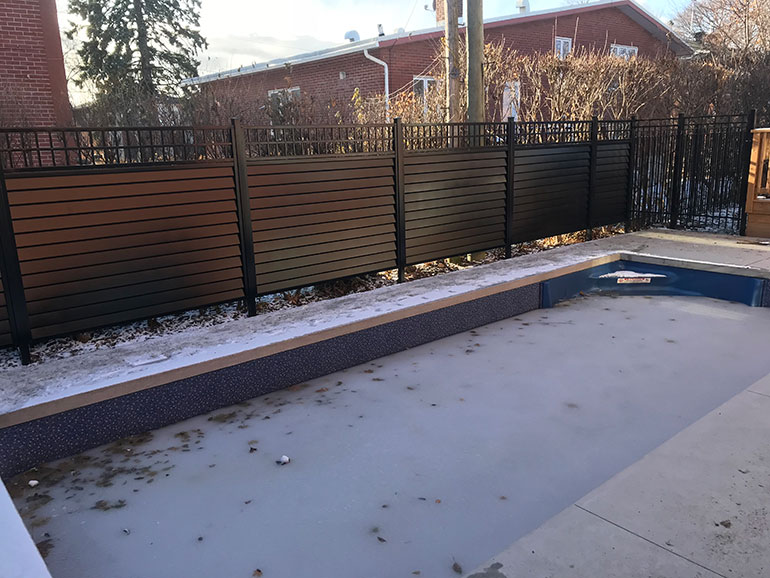 Mandatory pool fencing in Quebec
In accordance with the 2010 Residential Pools Safety Act, swimming pool owners must provide ladders for access to and from their outdoor artificial pool water and surround their pool with a fence no less than 1.2 metres in height to secure it. Ask our experts about this and we would be happy to recommend the product that best suits your situation.
Do not hesitate to contact us to find our more about our pool fences, installation, and repair services. We serve Laval, Rive-Nord, Saint-Eustache, Deux-Montagnes, Montreal and many other areas.