Pool fence - Privacy fence in Saint-Laurent
You wish to install a pool fence or privacy fences in Saint-Laurent? Our team at CLÔTURES ST-MARTIN will offer you a wide range of quality materials from the largest manufacturers.
You can choose from different models of pool fences in tempered glass, ornamental or chain link.
Our teams of experienced installers will ensure a professional installation, which complies with the manufacturers' installation guidelines in all aspects. This will ensure that you obtain a strong, durable and safe fence for children.
Chain link pool fencing
Chain link fences are very resistant and durable. They are more economical than other types of fences and help protect your children properly around the pool.
Tempered glass pool fencing
The tempered glass is offered in 6 mm, 10 mm or 12 mm thickness and provides a modern and refined look to your yard. A glass pool fence gives a sense of open space to your property.
We can advise you on models of pool fences that will please you, while being safe and compliant.
Privacy fences
Privacy fences automatically create an intimate space. Often more aesthetically pleasing than chain link fences, privacy fences come in different materials, patterns and colors. CLÔTURES ST-MARTIN work with reputable manufacturers, who offer stylish and durable privacy fences.
Whether it is for your terrace, spa, gazebo, backyard or balcony, we can offer you models that will enhance your space, while giving it character.
Contact us
For more information on the sale and installation of our pool fences and privacy fences in Saint-Laurent, contact our team at CLÔTURES ST-MARTIN at (450) 661-9991 or (514) 827-5177. We also sell and install balcony ramps.
You can also stop by our office to see our models and materials, or email us at info@cloturesstmartin.com. Our installers serve the city of Saint-Laurent and all the surrounding cities.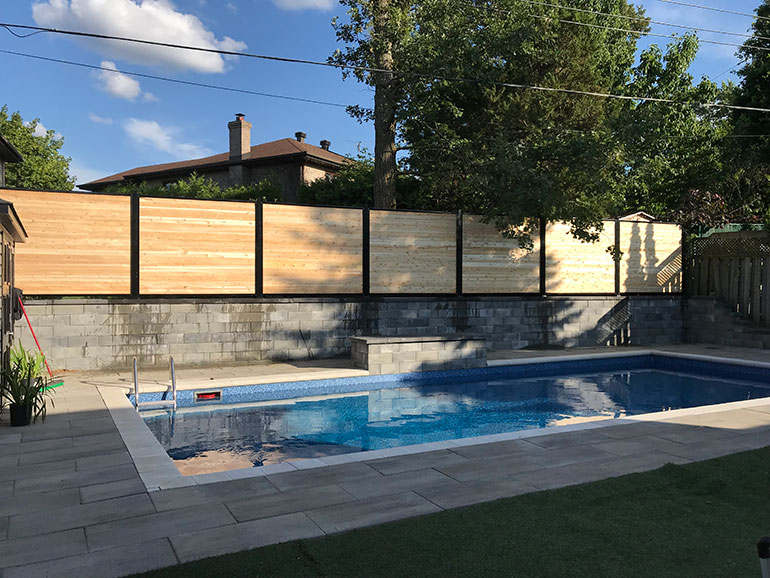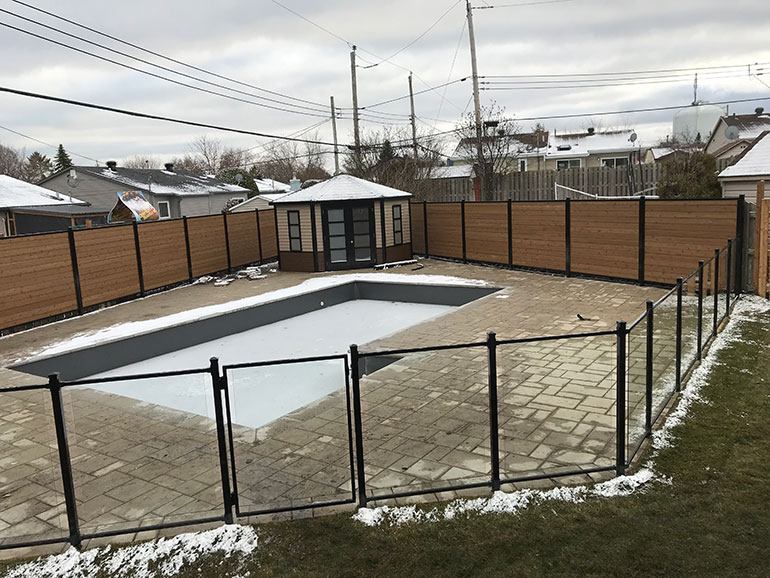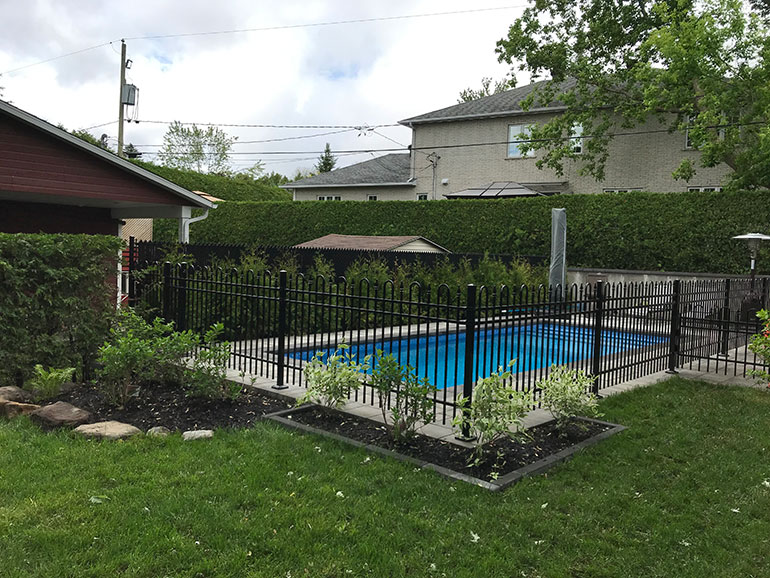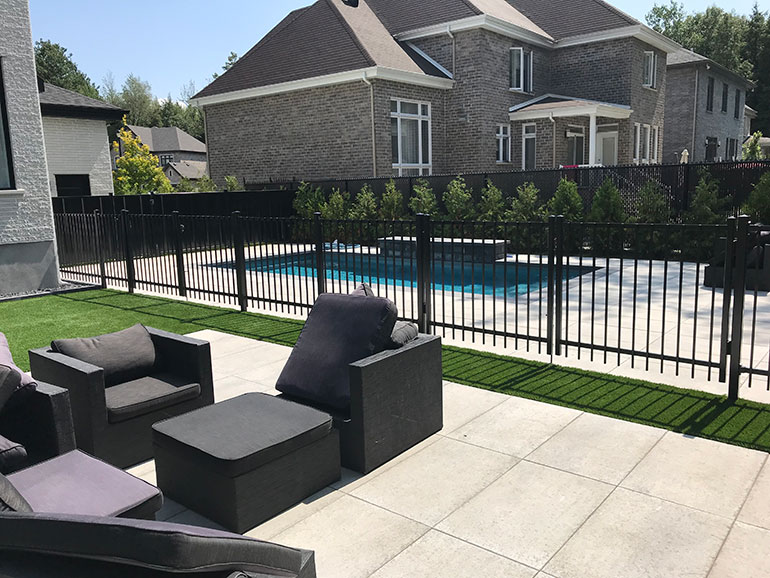 Mandatory pool fencing in Quebec
In accordance with the 2010 Residential Pools Safety Act, swimming pool owners must provide ladders for access to and from their outdoor artificial pool water and surround their pool with a fence no less than 1.2 metres in height to secure it. Ask our experts about this and we would be happy to recommend the product that best suits your situation.
Do not hesitate to contact us to find our more about our pool fences, installation, and repair services. We serve Laval, Rive-Nord, Saint-Eustache, Deux-Montagnes, Montreal and many other areas.