Pool fences - Privacy fences in Île Bizard
Île Bizard offers beautiful wide-open spaces and beautiful landscapes, as well as the opportunity to live a suburban life inside the big city. It is therefore not surprising that Clôture St-Martin has, over the years, installed several pool fences and privacy fences in this area.
Pool fences
The pool fences offered by our experts come from the best manufacturers available. They come in different styles and materials.
Chain link fences are the most popular with businesses and institutions but can also bring the desired cachet to your private yard. They are a very economical option and offer weather resistance and increased durability.
Aluminum and ornamental fences are also extremely durable. We have a wide variety of models, and we will be happy to introduce you the different options in order to find the style that will most enhance your yard. Height, color, design, everything can be chosen for your fence to perfectly fit the style of your home as well as your budget.
Tempered glass fences have a well-deserved reputation for being both charming and practical. They offer a high-end look to your yard and enhance the appearance of the pool. In addition to giving your property a valuable stamp, it allows parents to keep a watchful eye on their outdoor activities no matter where you are in the yard or on your terrace.
Privacy fences
You finally managed to create a nice relaxation area in your backyard. Now, it is time to choose your privacy fences! Choose the style you prefer from the vast inventory of our catalogue, then decide on the details!
Do you prefer greater opacity to maximize the privacy? Which materials will best match all of your garden furniture? Our experts will help you answer all these questions and more, so that your fence represent you in all its aspects!
Contact Clôtures St-Martin today and enjoy the yard you have always dreamed of!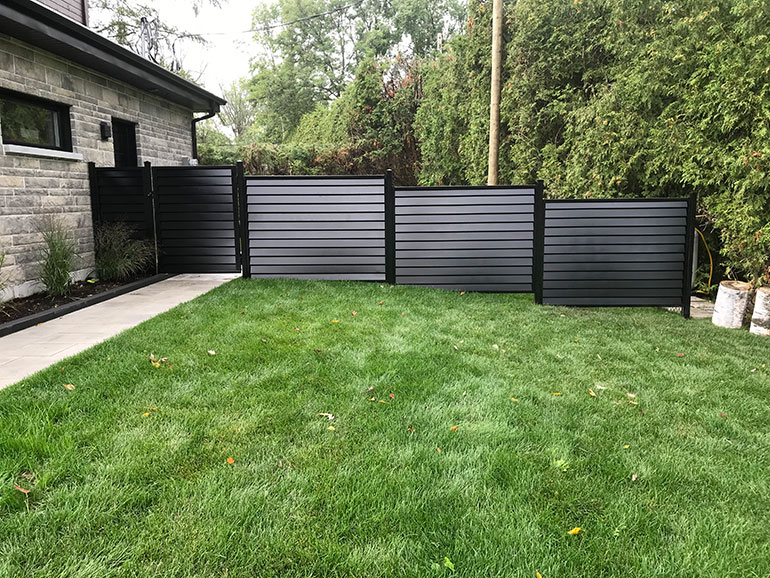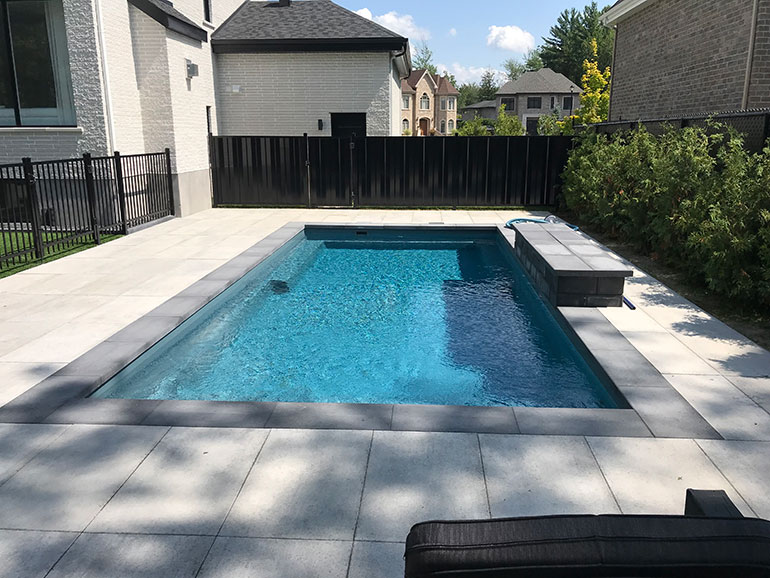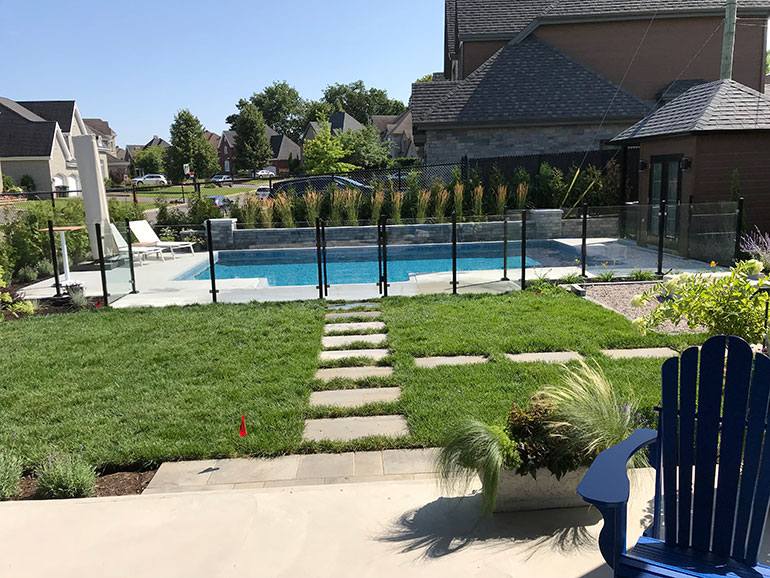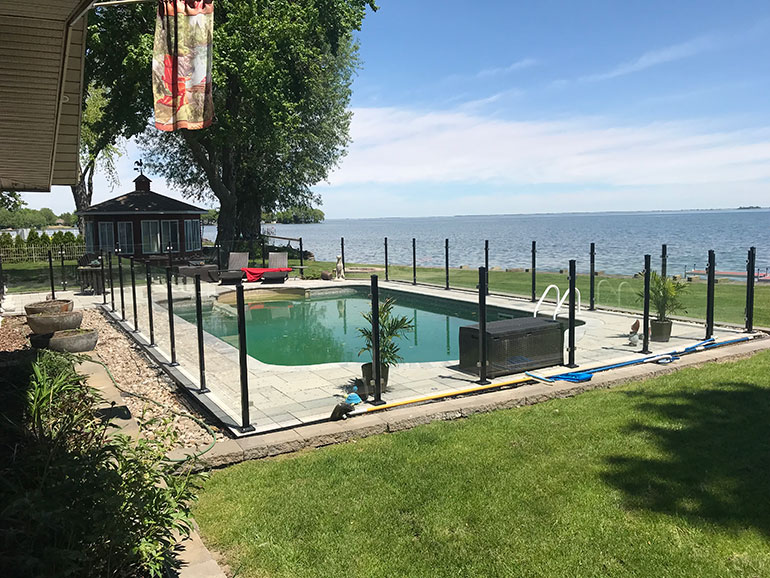 Mandatory pool fencing in Quebec
In accordance with the 2010 Residential Pools Safety Act, swimming pool owners must provide ladders for access to and from their outdoor artificial pool water and surround their pool with a fence no less than 1.2 metres in height to secure it. Ask our experts about this and we would be happy to recommend the product that best suits your situation.
Do not hesitate to contact us to find our more about our pool fences, installation, and repair services. We serve Laval, Rive-Nord, Saint-Eustache, Deux-Montagnes, Montreal and many other areas.