Sales and Installation of Balcony Railings
Would you like to refine the exterior appearance of your yard or further secure your balcony with quality products? Clôtures Saint-Martin specializes in the sales and installation of fences and balcony railings, and would be able to meet your needs.
35 years of experience
We offer a comprehensive set of balcony railing sales and installation services, and have the manpower and expertise needed to realize your project while respecting your schedule and construction requirements. With 35 years of experience in the field, our experts are known for attention to detail and quality workmanship.
Various balcony railing designs
A balcony railing protects and secures the perimeter of your balcony while also enhancing the appearance of your property and adding to its unique character. That is why properly choosing and installing a balcony railing is important and needs to be done with the help of a professional.
Various designs of balcony railings exist, including those made with tempered glass, aluminum, iron, and other quality materials. These balcony railings add to an elegant and refined appearance of your residence or place of business, thus choosing the right design carefully is necessary.
Our experts can recommend the balcony railing that best suits your needs, specifications, and preferences. Once you choose a design, it can be customized to your preferences further by adjusting such parameters as colour, height, panel width, style, etc. as needed.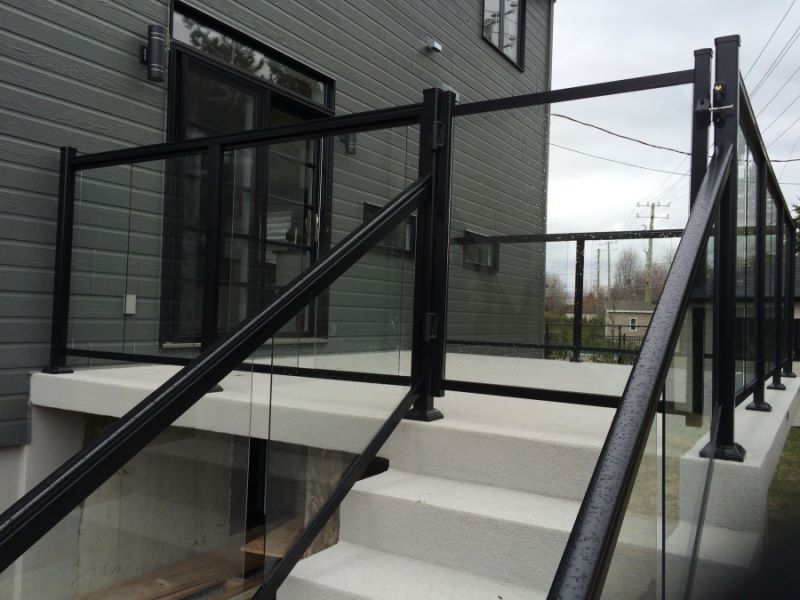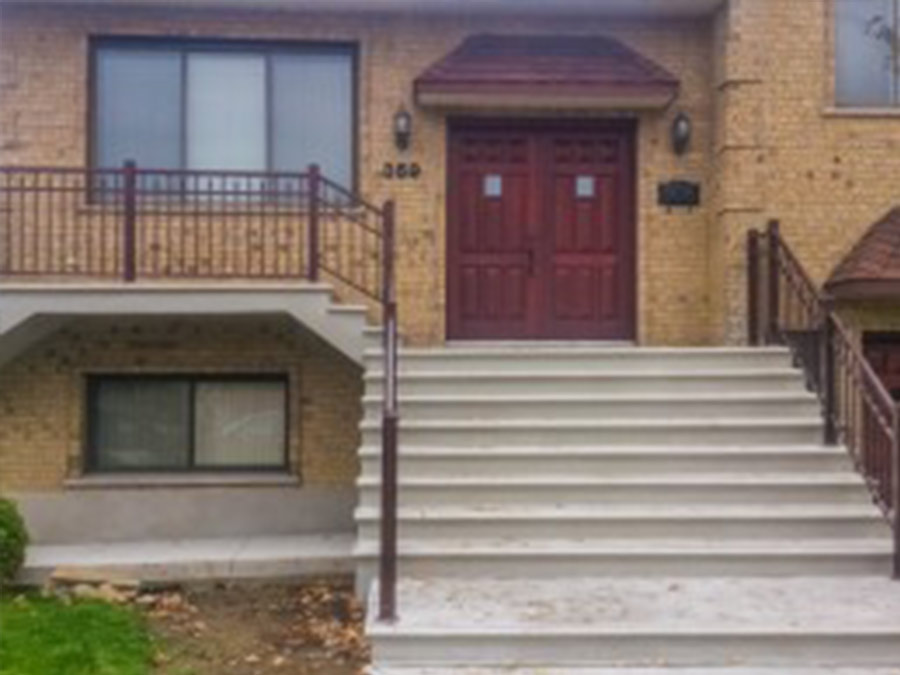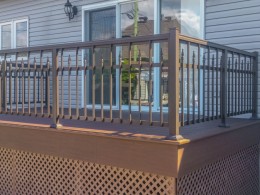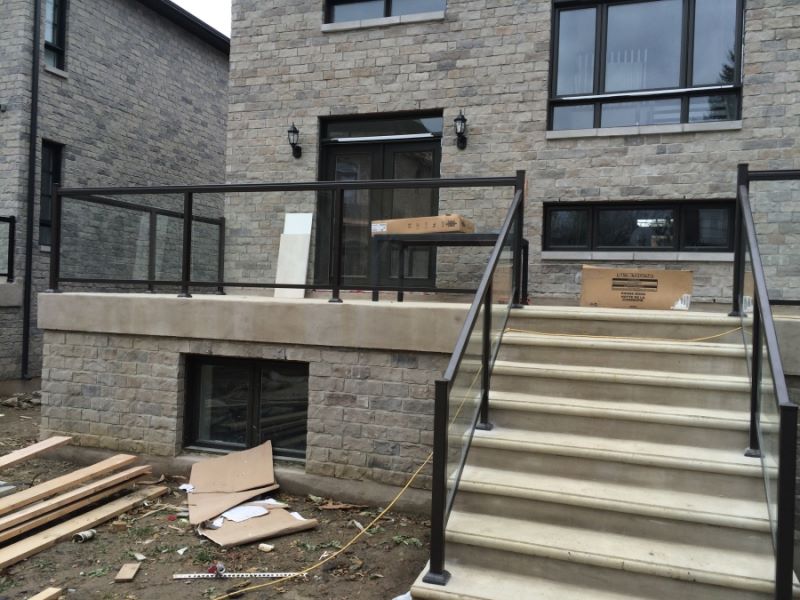 Quality work guaranteed
All of our balcony railing sales and installation work comes with a warranty to ensure your full satisfaction with our products and services.
Please do not hesitate to contact us for more information about our balcony railing sales, installation, and repair services, or any other services that we offer. We serve Laval, la Rive-Nord, Saint-Eustache, Deux-Montagnes, and many other areas.